How to choose a hollow shaft stepper motor?
How to choose a hollow shaft stepper motor?
Selecting the appropriate
hollow shaft stepper motor
is crucial for ensuring optimal performance and compatibility with your application.
Determine Torque Requirements:
Start by assessing the torque requirements of your application. Consider the load that the motor will need to drive and any additional factors such as friction or inertia. Select a hollow shaft stepper motor with a torque rating that exceeds the calculated torque requirements to ensure sufficient power and reliable operation.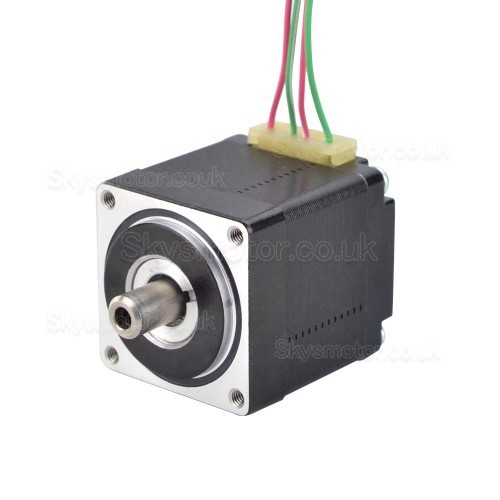 Consider Speed and Step Resolution:
Evaluate the desired speed and step resolution for your application. Stepper motors operate by dividing a full rotation into a specific number of steps. Higher step resolutions provide finer control but may result in reduced speed. Determine the step resolution and speed requirements and select a motor that can meet both criteria while maintaining the necessary torque.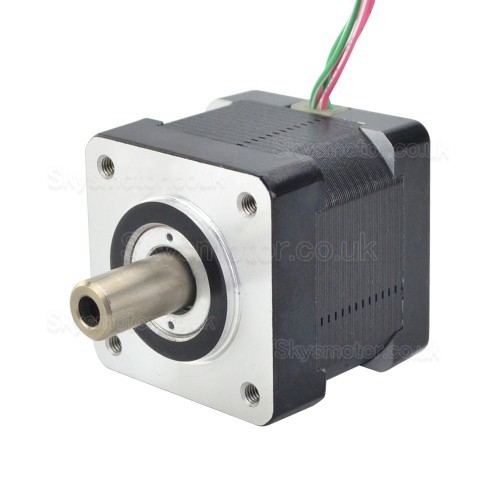 Evaluate Size and Power:
The physical size and power rating of the motor are crucial considerations. Ensure that the motor's dimensions fit within the available space in your system. Additionally, check the power requirements and voltage compatibility to ensure seamless integration. Select a motor that meets the size and power specifications without compromising on performance.
Assess Hollow Shaft Size and Bore Diameter:
Examine the hollow shaft size and bore diameter of the motor. Consider the components or cables that need to pass through the central bore. Ensure that the shaft diameter is sufficient to accommodate all necessary elements without causing any interference or compromising the motor's structural integrity. Verify that the hollow shaft design aligns with your application's cable management and integration requirements.
Evaluate Holding and Detent Torque:
Holding torque refers to the motor's ability to maintain its position when stationary, while detent torque refers to the resistance encountered when rotating the motor by hand. Evaluate these torque specifications to ensure they align with your application's needs. Higher holding torque is advantageous for applications requiring stability, while lower detent torque allows for smoother manual movement when necessary.
Consider Environmental Factors:
Assess the environmental conditions in which the motor will operate. Factors such as temperature, humidity, and potential exposure to dust or contaminants can impact motor performance and longevity. Select a hollow shaft stepper motor that is designed to withstand the environmental conditions of your application, ensuring reliable operation in the intended environment.
Evaluate Integration and Control Requirements:
Consider the integration and control requirements of your system. Determine if you require additional features such as built-in encoders or feedback mechanisms for closed-loop control. Evaluate the communication protocols needed for seamless integration with your control system. Ensure that the selected motor offers the necessary integration capabilities and control options to meet your specific requirements.
Seek Expert Advice:
If you are unsure about the appropriate motor selection or have specific application requirements, it is advisable to seek expert advice from motor manufacturers, distributors, or application engineers. They can provide valuable insights based on their experience and help you choose the most suitable hollow shaft stepper motor for your application.